Effortlessly Capture Voice Notes & Conversations
A moment of brilliance strikes, and you reach for your phone. With the Banafo app, all it takes is a single tap on the record button to preserve your idea, whether it's a gentle whisper or an enthusiastic proclamation.
Recording voice notes or conversations with your Android phone has never been easier.
Not only can you relisten to your recordings, but you can also conveniently read through the transcript of the conversation.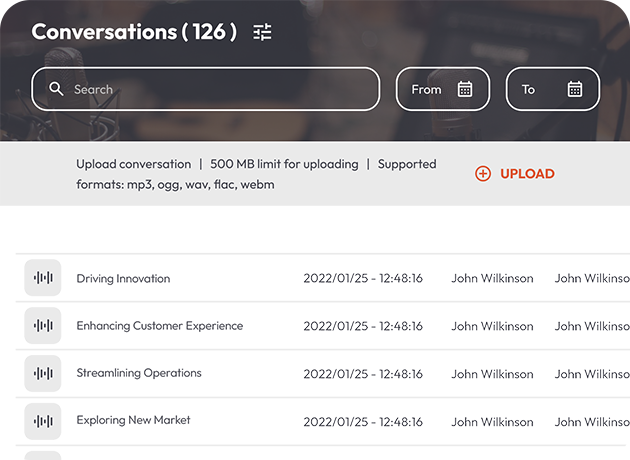 Instantly Access Automated Transcripts of Your Recordings
Banafo works its magic by effortlessly transforming your voice recordings into accurate text. Within your Banafo account, you can effortlessly navigate through the high-quality transcripts. And here's the best part: these transcripts are generated automatically, saving you valuable time compared to relistening.
Moreover, with the inclusion of a powerful search engine, you can swiftly locate key sections across all your recordings, ensuring easy access to important information.