Record and transcribe your conversations with 1 click
+ Automatically transcribe calls, video conferences, webinars or in-person meetings
+ Listen to your recordings and share them with others
+ Highlight important parts of your conversations
+ Add notes
+ and much more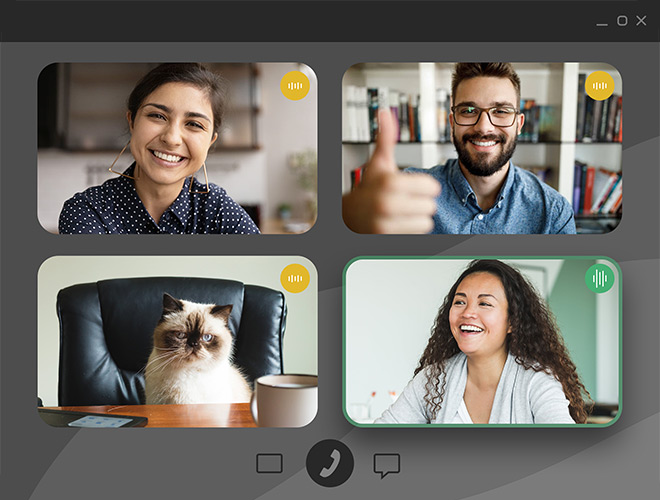 RECORD WITHIN YOUR FAVORITE WEB CONFERENCING TOOL






Transcribe Audio to Text
Are your days filled with online meetings, calls or web conferences? Do you remember what was being said? From now on, you no longer have to. Banafo transcribes your audio recordings to written texts. Automatically.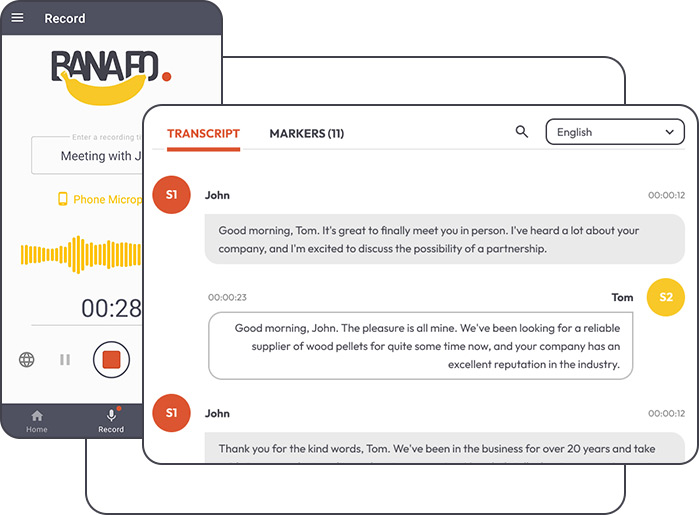 Record Conversations within Your Browser
Install our free browser extension and click on the button to start/stop recording. The audio files are uploaded to your free Banafo account. Here you can also access the transcription files. Convenient? Yes, but you can do even more…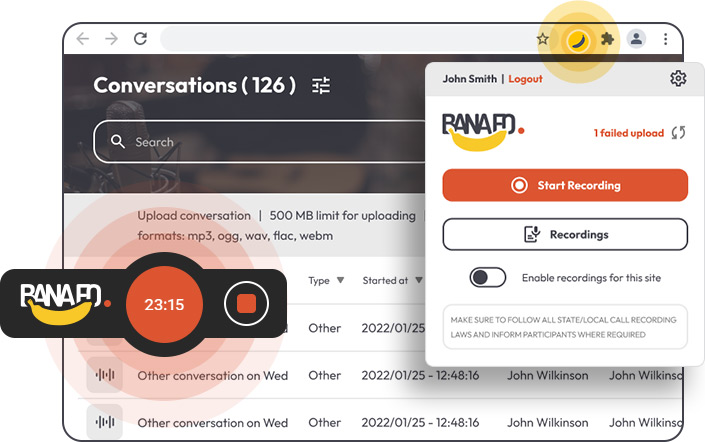 RE-LISTEN TO YOUR RECORDED CALLS
Do you also wish you could just re-listen once more to a specific conversation? In your Banafo account, you can easily find recordings. Filter. Search. Click. Listen again.

TO THE POINT
Get straight to the most important point of any recorded conversation. In Banafo, you can search or highlight important parts of your transcribed calls, web meetings etc.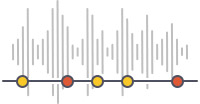 ADD NOTES TO YOUR RECORDED CONVERSATIONS
Thoughts, questions, ideas. Not everything is said out loud during a conversation. By adding notes to your recordings, you will never forget any detail.

Does manually transcribing make you go bananas?
Let Banafo do the monkey work for you. Click to record your conversation directly in your browser. Sit back, peel a banana and… your audio to text transcripts will be ready.